Air Création
SKYPPER
Integrating all the proven systems that have made the reputation of extreme reliability of tricycles Air Création and benefiting from the latest technologies developed for the Tanarg, this new Two-seater tricycle named Skypper does not hide its sporty character.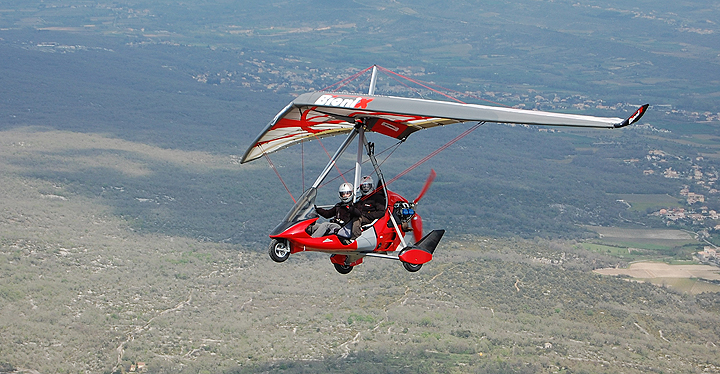 Developed with a permanent concern for passive safety and ergonomics, the Skypper is capable of carrying more than 250 kg of payload. Quality and robustness it is intended for "passenger pilots" as well as "passenger pilots" than at the Training Centres.
The Skypper is equipped as standard with an instrument console with windscreen and can also be fitted with a "hull" fairing providing comfort and protection effective for the occupants. This ultra-modern tricycle is built on the basis of a new structure made of welded latticework and named L.S.T. (for Light Sport Trike) like the Tanarg built on an A.R.V. type structure. (for Air Recreational Vehicle).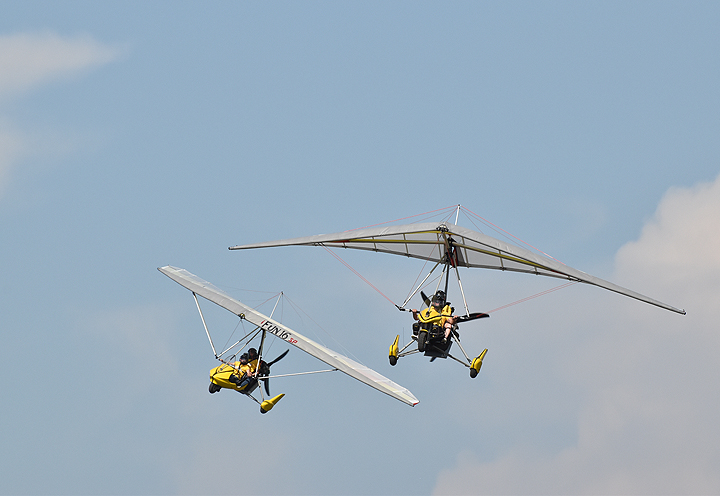 Offered with HKS 700E, Rotax 582 and Rotax 912 engines, the Skypper can receive all the wings of the Air Création range. Already presented in the specialized press as the a true "Cross Over" of the microlight, the Skypper is the worthy replacement of the famous GTE and its Clipper, Twin, Buggy and Trek versions.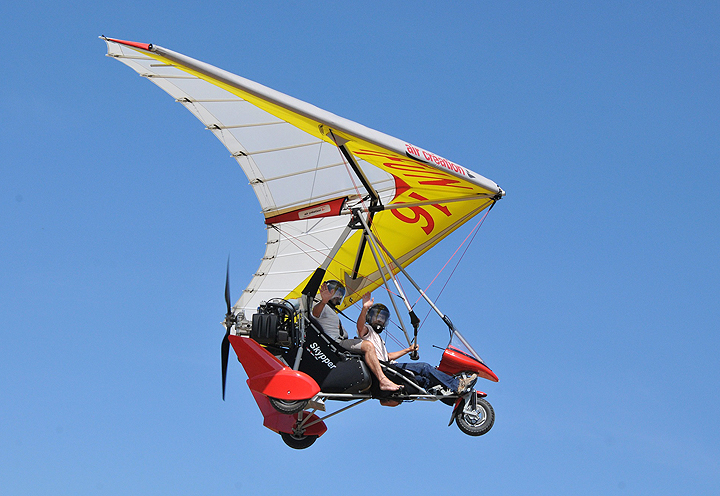 TANARG
Whether it is equipped with Rotax 912 (80 hp) or 912S (100 hp), the Tanarg is the DPM designed for those who want to go far. Extremely comfortable, it is nevertheless capable of reaching speeds out of the ordinary.
Judge for yourself:
912 NuviX: 140 km/h
912 BioniX: 150 km/h
912S BioniX: 160 km/h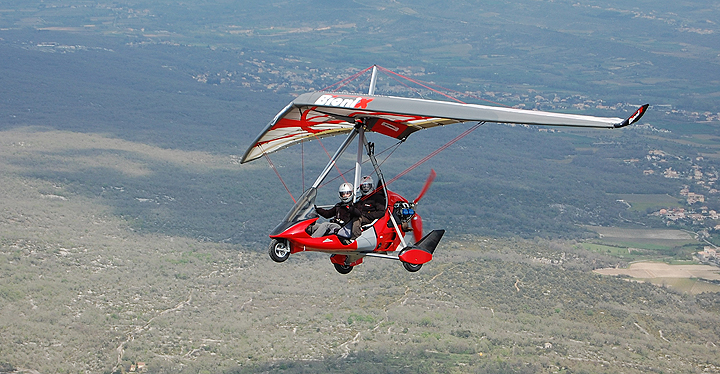 Very well equipped and of extremely robust construction, the Tanarg from Air Création is also highly appreciated by training centres and professionals.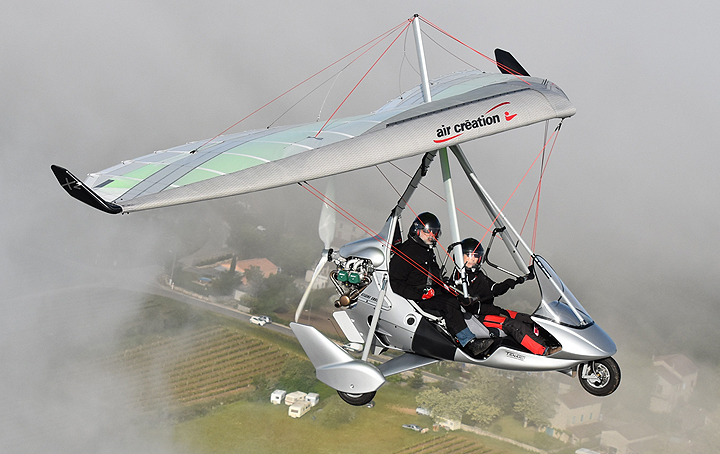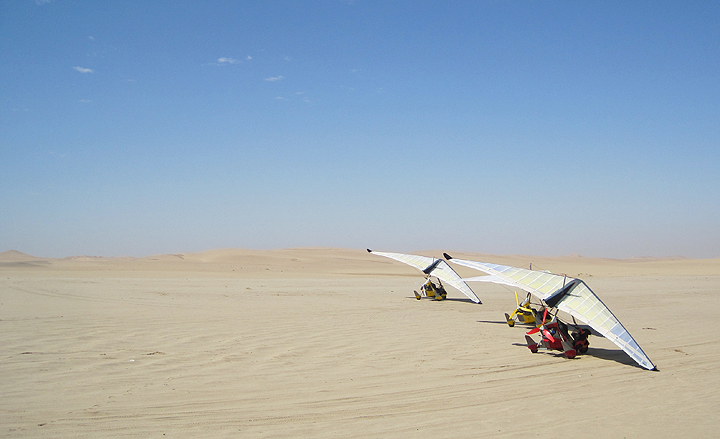 BIONIX WINGS
With the Corset(R) system, Air Création has pushed the limits of Delta wings.
The Bionix wings with variable geometry open new perspectives in terms of of speed, handling and turbulent air flight.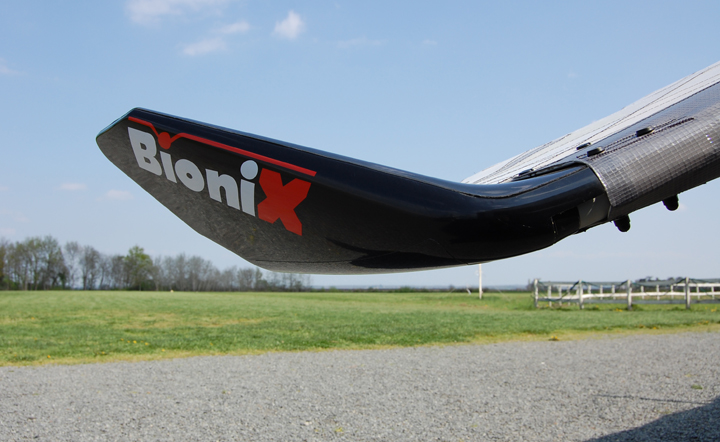 The Bionix wings exist in 13 and 15 m².
Contact us for more information.
---